Ford Deals - Finance Offers - Bainbridge, GA
Are you in the market for Ford deals near Bainbridge, GA? Are you wondering what the differences are between leasing vs. buying? Or perhaps you're curious about your lease-end obligations when you lease from a Ford dealership. Regardless of the questions you have, this Ford deals guide was crafted to answer them. RiverBend Ford in Bainbridge, GA, offers a range of finance and lease offers for you to consider after you've had a look at our new Fords for sale. Should you have any questions about our Ford offers, please call our Ford dealership team at (877) 340-0441.
Time left to claim your offer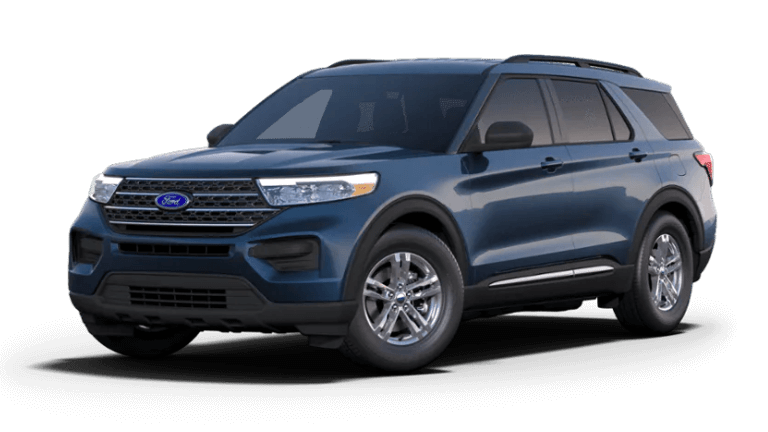 2023 Ford Explorer
Ford Credit Financing
Locked In Rate for 2023 Custom Retail Order
Leasing vs. Buying
There are a number of advantages to leasing or buying. Your choice between the two will largely depend on your unique preferences. Below, you can see the key advantages between the Ford Red Carpet Lease vs. buying your vehicle outright.
Leasing (Red Carpet Lease)
Lower monthly payments
Access to the latest models within 24-36 months
Accessorize at time of lease with approved options
Seven mileage options
Buying
Customize as you please
Unlimited mileage
Keep your vehicle for as long as you like
No Excess Wear and Use charges
Buy or Lease a New Ford
When your lease ends, you'll naturally be looking for a new mode of transport to replace your leased vehicle. You can either buy or lease another Ford model, depending on your preferences and lifestyle.
Purchase Your Lease Vehicle
If you're in love with your current car, truck, or SUV and not ready to give it up, you can buy your Lease Vehicle. If you leased your vehicle from RiverBend Ford, you will need to contact us to begin the process of purchasing your Ford. Once you have made contact with our representatives, you will need to complete the following steps:
Pay remaining financial obligations owed as part of your lease.
Fulfill your lease-end obligations, which includes signing the Odometer Statement.
Purchase your Lease Vehicle.
Return Your Lease Vehicle
Ready to move on to the next new thing? You'll first need to submit your vehicle for an Excess Wear and Use assessment. This will determine if there are any repairs that you should consider making before you turn your vehicle in to your originating dealership. Once you've made necessary repairs and contacted RiverBend Ford to schedule an appointment for your Lease Vehicle return, you're ready to return your Lease Vehicle. You should remove any personal belongings from the vehicle and ensure that items that came with your Lease Vehicle are placed back inside it to be returned.